Lot 50. Sargent Buker's (of the 32nd Regiment) Civil War Box with rareConfederate surrender flag

---

Session I: A Fascinating lifetime collection of 17th, 18th & 19th c. artifacts, all documented from many historical families of HINGHAM MASS: very rare Hosea Sprague woodcut/block print; Isaac Sprague (worked with Audubon) watercolors; signed Hersey Hingham woodenware; Dr. Morse's microscope & operation bag (doctor to Helen Keller), large advertising coll.; decoys & Joe Lincoln materials; Civil War guns & a rare Confederate Surrender flag from the Battle of Weldon R.R.; shipwrights/carpenters tools; early wood signs with Hingham history; sea, carpenter & blanket chests; pond models; rare bottles & flasks; early lighting & iron; toy collection, 19th c. Hingham; taxidermy collection; stoneware & redware; railroad memorabilia; much more. Info: 781-834-7774, 17% BP, ML #294

---

Lot 16. Dr. A. G. Morse microscope,

noted eye doctor. Helen Keller was his patient.

---

Lot 110 F. "Tower" toy cart

Each with Hingham history, see Lot 68 for makers.

---

Lot 66. Isaac Sprague w/c of Mic Mac Indian. Sprague traveled with Audubon & painted for him. Other examples in auction.

---

Lot 41 Lid of wooden box with stencil figure of man in row boat with initals "JWL", Joe Lincoln Decoy carver

---

Lot 43A. Contains personal artifacts & lot of box with brant painted on it with photos inside.

back

Lot 182. Very rare Hosea Sprague (1779-1843) woodcut/block print

---

Lot 53. Civil War revolver, Maj. E.T. Bouve, 26 Reg. NY Cavalry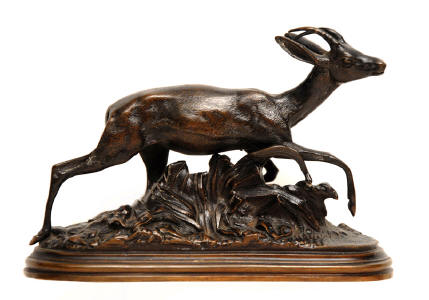 Estates & Decorative Arts
FALL ANTIQUES AUCTION
UNDER TENTS
Saturday, Oct. 8, 2011 at 11 am
Previews: Friday 12-6pm, Sat. 9-11am
406 High Street, Pembroke, MA
Thank you for helping us have a successful sale!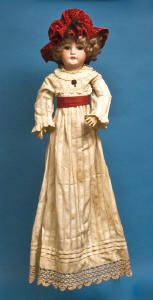 Preview: Fri. 12-6 pm (left bids*); Sat. 9-11 am
Severe weather postponement – Sat. Oct 15 at 11am, Call ahead
Comprising estates from the Massachusetts South Shore including 18th & 19th c. furniture in old finish (painted Early American, glazed corner cupboard in green,
hanging cupboard in red and ochre, highboy, cherry secretary, cherry Hepplewhite desk, highboy, candlestands, chairs & rockers), Victorian cabinets (inc. Herter style),
MT, mirrors, hall tree, more; Arts & Crafts fire screen; Signed paintings inc. portraits of M & G. Washington attrib. to W. M. Prior (see Bishop),
G.P.A. Healy portrait of Mrs.T.B. Bryan (Chicago history), G. H. Durrie summer scene, F. Hill Smith, G. Rispoli, & many others (to be cataloged),
bronzes (I. Bonheur, A. L. Bayre, F. Guis, figural lamp F. Moreau, Handel lamp base), and signed prints, also M. Parrish & L. Icart; early Dolls
(German, Grenier, blonde china heads, Effanbee & collectable); toys (cast iron, banks, Britains, early marbles); Gold Jewelry: Nantucket baskets
(w/diamonds), island, shells, etc. Sterling silver (many sets of flatware, hollowware, collection inc. cruet set, bell, muffineer, salt & pepper, etc.);
lighting (fluid, student, crystal lamps); Rare Ediphone Dance Hall horn; Asian (jade, Chinese screen & furniture); several clocks (mantle); Fine cut glass
& crystal (art glass vase – Loetz, cranberry); Steins; decorated stoneware and ceramics (Faience, Rose Medallion, Flow Blue, onion blue & white);
Copper (pans, still, candy kettle); Americana: Nantuckets baskets, East coast Indian baskets (one painted & signed), Taconic swing handle
(choice color & size); 18th/19th c. kitchenware utensils; Abacus, marine (sea chest, Santa Maria ship model); World's Fair collectables; Oriental rugs;
etc. Info: 781-834-7774, Tents-Chairs-Catered (BBQ), ML 294, 17% Buyer's Premium. *We bid you in like you were there.
Just received gold Nantucket Jewelry & Baskets -
Large lot of heavy hallmarked sterling dinnerware to be added soon.
1-25 26-50 51-75 76-100 101-125 126-150A 151-175 176-200 201-225 226-234
---
Past Auction
SHAKER AUCTION 2011
Sunday, May 29, 2011 at 12:00 Noon
Previews: Sat. 10:30-4:30, Sun. 9-11:30
Courtyard Marriott/ Grappone Conference Center
70 Constitution Ave, Concord, NH.
Previews: Sat. 10:30-4:30, Sun. 9-11:30
Original Shaker furniture & accessories from estates & private collections,
select pieces purchased directly from the communities.
Color catalogs will be available for $30. (781-834-7774)
Canterbury Shaker Village is located less than 1/2 hour from the auction
Prices realized including buyer's premium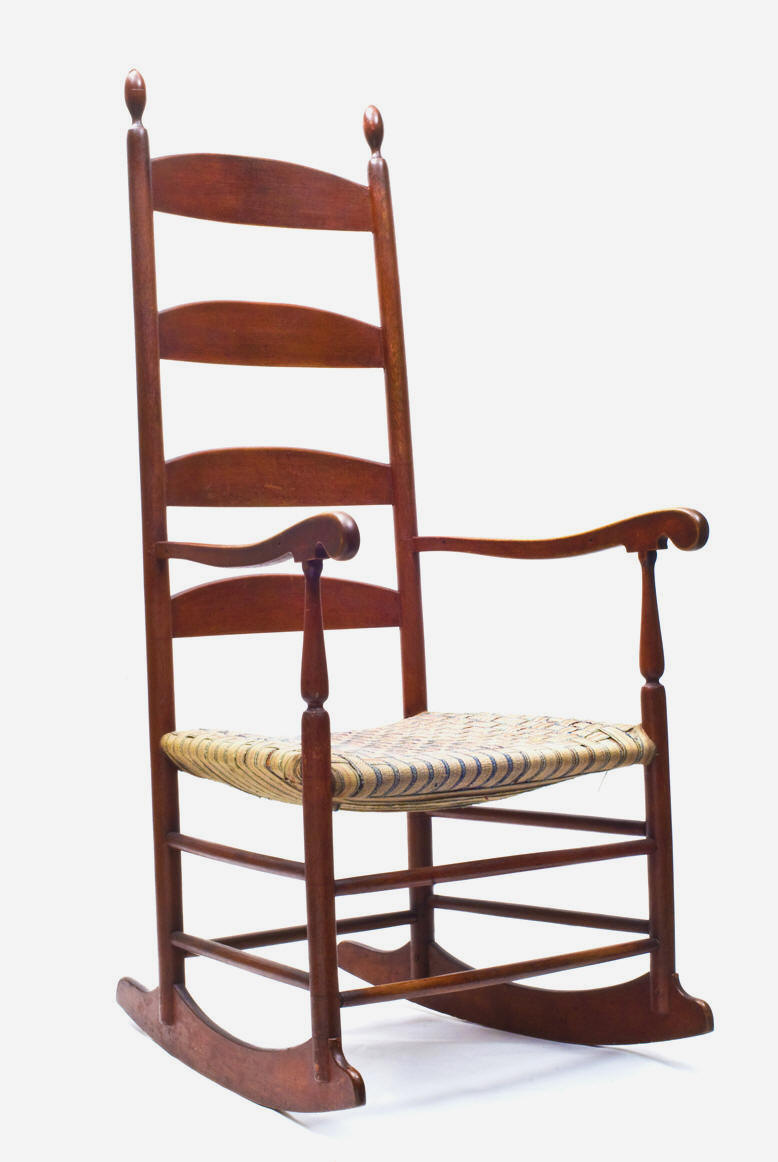 Lot 10. Enfield, N.H. Shaker Community- Original red finish
$43,875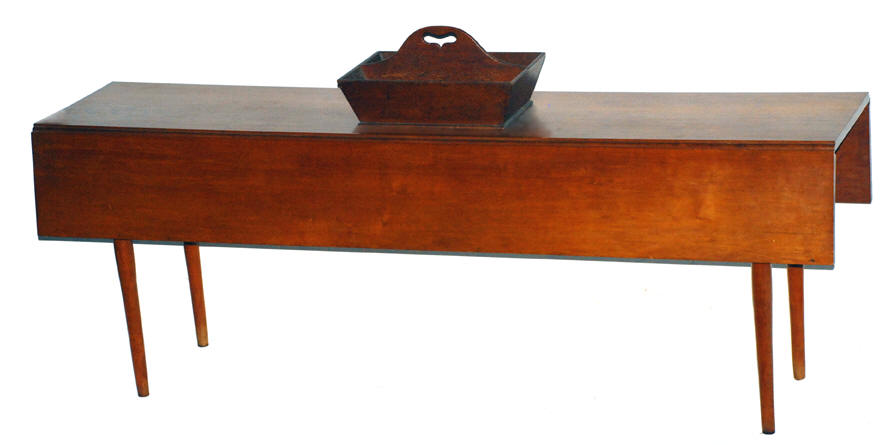 Lot 40. Hancock Shaker Community cherry dining table
$44,460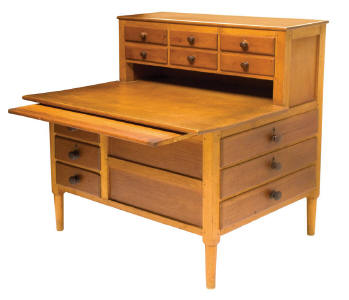 Lot 98. Enfield, NH Shaker Sister's sewing desk
$32,175
wha@willishenry.com or call 781-834-7774
---
PAST AMERICANA, VICTORIAN & PAINTINGS
Fall Antiques Auction
Sat. December 4th, 2010 at 11 am
Preview: 9-11 am
Left or Phone Bids: Please do not fax bids after 7 pm, Friday Dec. 3rd as we will not be able to receive it.
Either try calling us until 9 pm or call hotel (617-472-1000) Fri. until 6 pm or Sat. Preview or email bids
Click here for our> Online catalog
To bid through Artfact click here> Artfact Live

18th c.Windsor in old green paint, Am. tall clock, Chippendale maple tall chest, Folk Art portrait of woman, Oil signed "C.H. Gifford, 72", Grand Manan
19th c. Eagle in the manner of Bellamy, 28"l Rooster target
John Nicholl, Belvidere, NJ, Belter Settee and matching chair
W. Plummer, Charles H. Gifford, 88' ,
Two oils of Swallow Tail Lighthouse, Grand Manan,
(unusual Gifford painting of the dark of night with moonlit brighter than the lighthouse)
---
PAST
SUMMER ANTIQUES AUCTION
Saturday, August 28, 2010 at 12:00 noon
Holiday Inn, Rockland, MA (Exit 14, Rte. 228)
Preview: Fri. 4-7 pm; Sat. 10 am-12 noon
click > Online Catalog < click
30 pcs. older African & Oceanic art (to be sold first). Antiques Estates: Duxbury, Hingham & Boston:
Lg. mahog. dining table w/six leaves; 18th/19th c. chairs (sets), candlestands,
Hepplewhite & 1-drawer stands, exc. Amer. 2-pc. secretary, Eng. side chairs, 4-drawer bureaus,
many Vict. & early occasional tables, etc. Folk carvings-decoys, eagle, etc.; pewter; copper; country primitives;
Chinese sewing stand; coll. of dolls, toys, marbles; 19th c. paintings (20+), prints (C&I);
19th c. marble 24" statue; tea caddy; lg. Ster-ling Silver collection, Holloware & flatware (inc. Tiffany & Gorham);
19th c. coin silver Presentation Pitcher; British Coronation coll.; antique "Tycoon No. 3" pistol;
lg. Clock coll.-banjo, CT mantle, calendar, brass & glass, tall clock; ephemera & postcards (Duxbury & S. Shore);
books; Important U.S. Gold & Silver coins; stamps; Estate gold & silver jewelry; Nat. Am. pottery, pipe, etc.;
mirrors; violins & bows; Flow Blue; Canton; lamps; 25 Oriental rugs; quilts; etc. Dir: Rt. 3 to Exit 14, hotel ¼ mile on left.
Info: MC/Visa, MA Lic. #294.
S. Hoadley Early American tall clock in old red Federal mahogany secretary with eagle finial in broken arch top, Chinese Export sewing table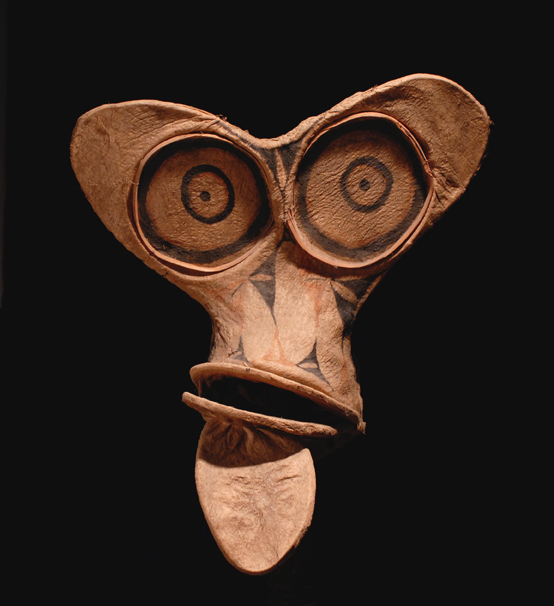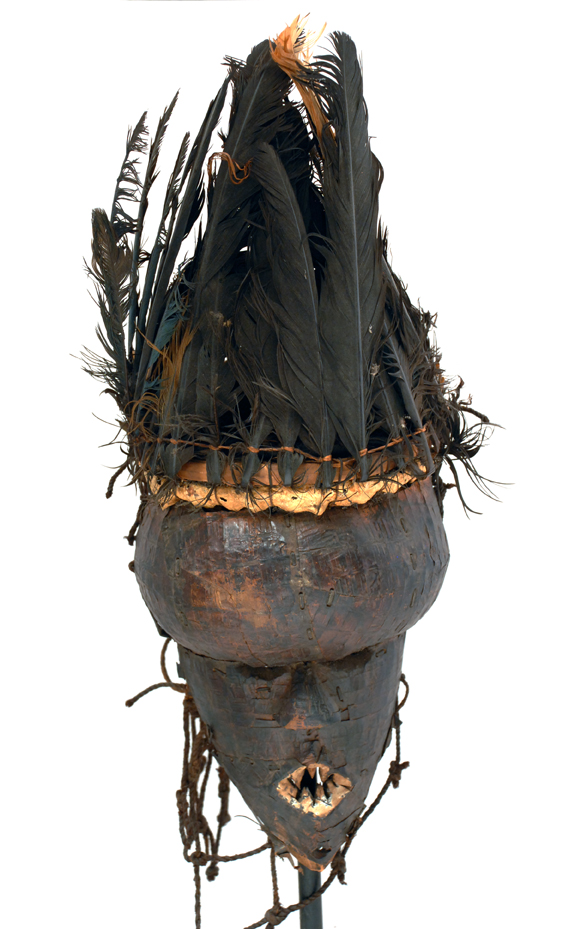 Collection of Oceanic & African -
New Britain, Gazelle Peninsula, Uramot Baining People & African mask, Salampasu, DR of Congo
Fine assortment of antique accessories:
19th c Coin silver Presentation pitcher, "B F Crane" Arts & Crafts bronze tray with inlaid decoration, Tiffany Studios NY "1728" Sterling
Tiffany, and collection of sterling mostly Tiffany platter,Tycoon #3 pistol, Iver Johnson Arms Co, Worcester, Mass; Iron door stops in original paint; all orig.
Effanbee, Steiff and Ginny doll, fine jewelry, banjo clock, mantle clocks, Oriental Rugs, etc.

PAST
Spring Estates Auction
Saturday , May 8, 2010 @ 10:30 am
Marriott Boston-Newton, Newton, Ma
Rte. 128 (exit 24) or Rte. 90 (exit 15) to Rte. 30 1/2 mile
For Hotel info: call 617-969-1000
Preview: Friday 11am-7pm& Saturday 9-10:30 morning
African to be sold @ 10:30 (approx. 30 item/ 1/2 hr)
FOR OUR ONLINE CATALOG - CLICK HERE
For online live bidding visit Artfact link below:

http://www.artfact.com/auction-catalog/spring-estates-auction-u3hyezp2b4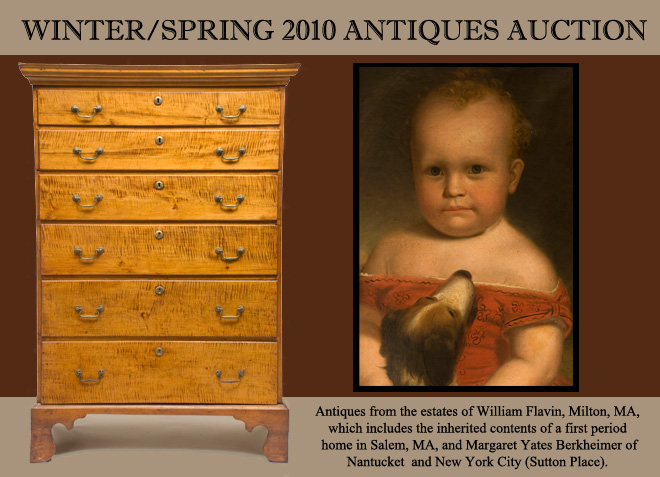 Milton, MA Nantucket New York City (Sutton Place) Maj. Gen. NP Banks (added 3/31)
Click links above for photos
Margaret Yates Berkheimer was the author of a well known mystery Widow's Walk ,among other novels
William Flavin performed as an Opera singer worldwide and taught voice and English literature at Curry College
Including Chippendale 18th c. tiger maple NE Tall Chest (above); William and Mary Highboy; Queen Anne Wing Chair; 18th c. stepback cupboard with raised panel doors; 19th c. adjustable Firescreen with needlepoint picture; 18th c. Hepplewhite side chair; Early 19th c. snake leg candlestand; English 18th c. Queen Anne Secretary; American 19th c. walnut Secretary; 19th c. walnut Davenport desk; Early 19th c. four drawer stand; Nautical: ship model of the Alabama with history, sextant with Philadelphia label; Sea chest with original beckets; etc.
Fine Art: Portrait of Young boy accompanied by a letter identifying the sitter as Edward Bassett, descendant of Nicholas Brown & also related to 3 ship captains, portrait is pencil signed "painted by F.B. Carpenter"Lot 127; Oil on board by John Wells Stancliff, American, 1814-1879; signed W/C's & photos of Venice; print by A. Thieme of Gardner Museum; 19th c. oval portrait of a child with dog; much more to come. .
Boston Marriott® Newton
2345 Commonwealth Avenue Newton, Massachusetts 02466 USA
---
Past Auction below
ANTIQUES AND FINE ARTS AUCTION
American & Continental Furniture & Decorative Arts & Historical Pieces
Sat. Nov. 21, 2009 at 10:30 am
Dedham Holiday Inn, Dedham , MA
Online catalog listing < click here (Additional lots- recently listed)
Left & phone bidding above
For Live Bidding click here: http://www.artfact.com/auction-catalog/antiques-estates-auction-1eak0exv47
Lot 31. Rare "Heinrich Grebel, 1548" panel; French 19th c. style armchair; Oil signed l.l. "E. Zampighi", orig. carved & gilded frame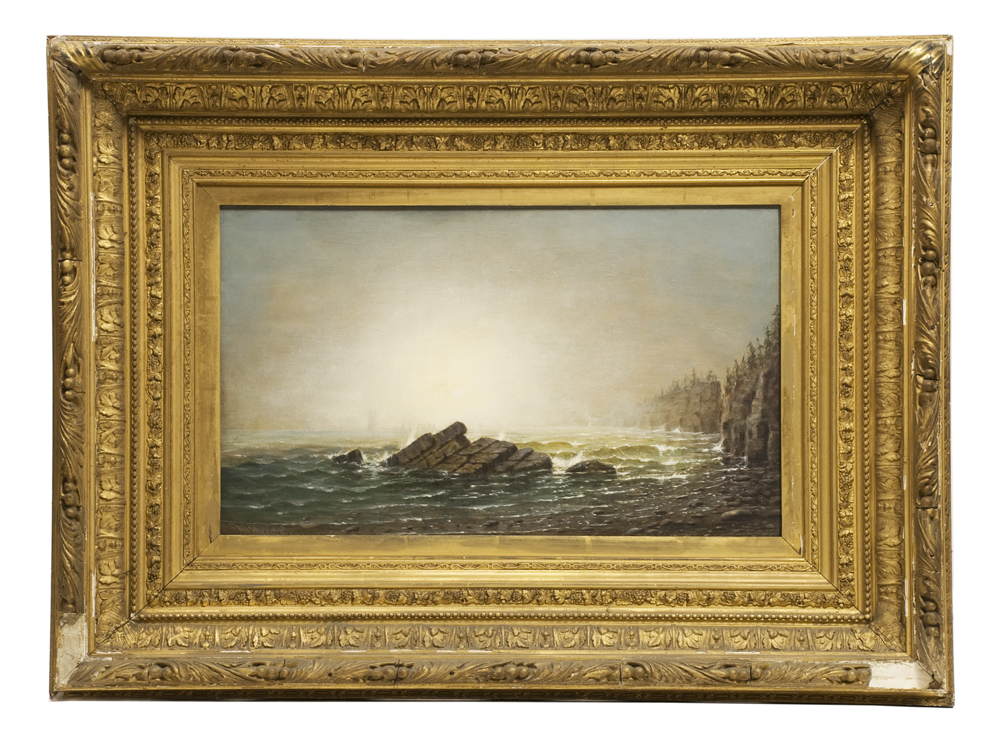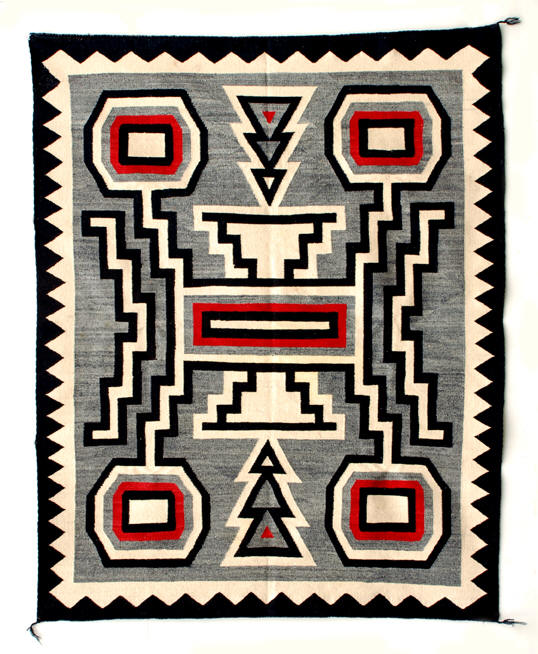 ---

hits since 11:43 AM 6/29/04
19th c. oil signed by George Wright, 30" x 38"; 18th c. Mass. walnut lowboy, 30" h, 31" w; Exceptional Navajo rug (1 of 11)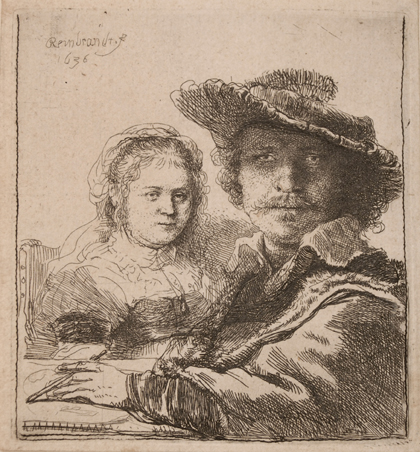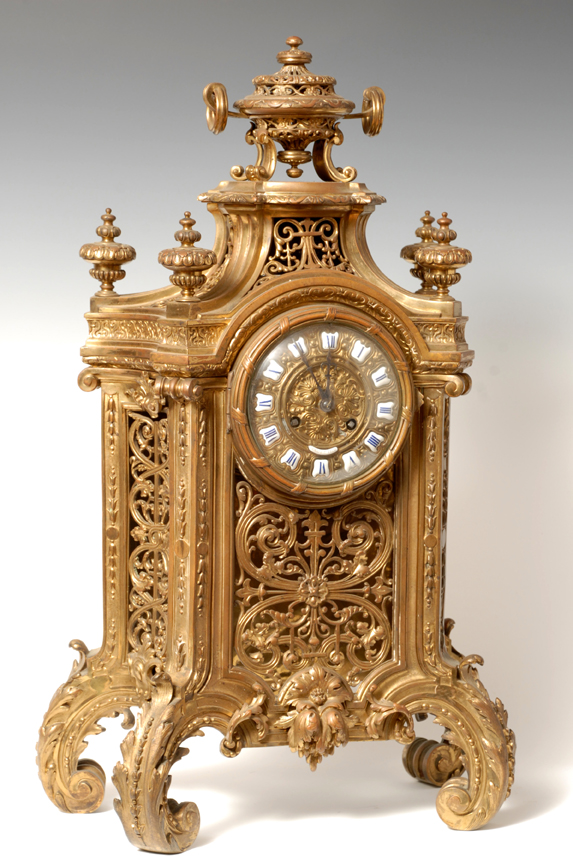 Gouache of clowns signed G.Rouault; Rembrandt etching, 1636; French ormolu Louis Philippe, 24" h; Rose Medallion lidded jar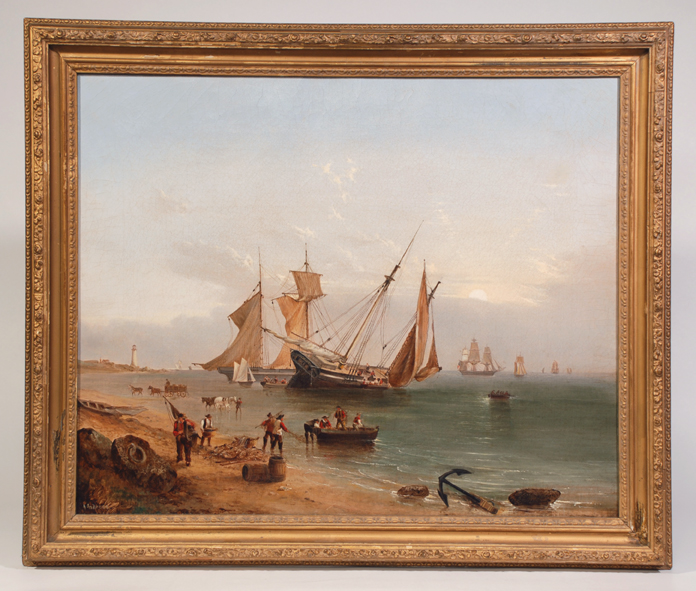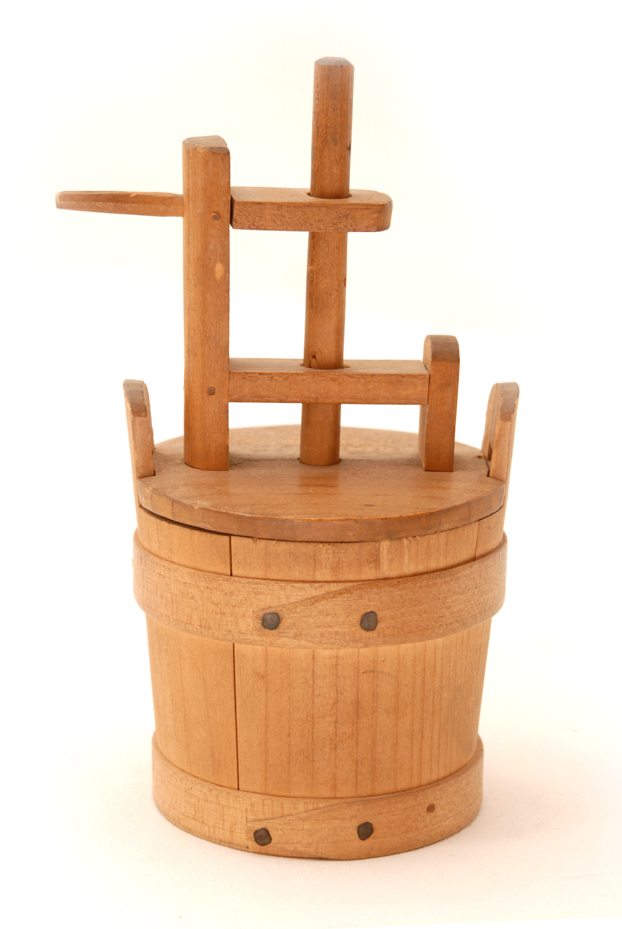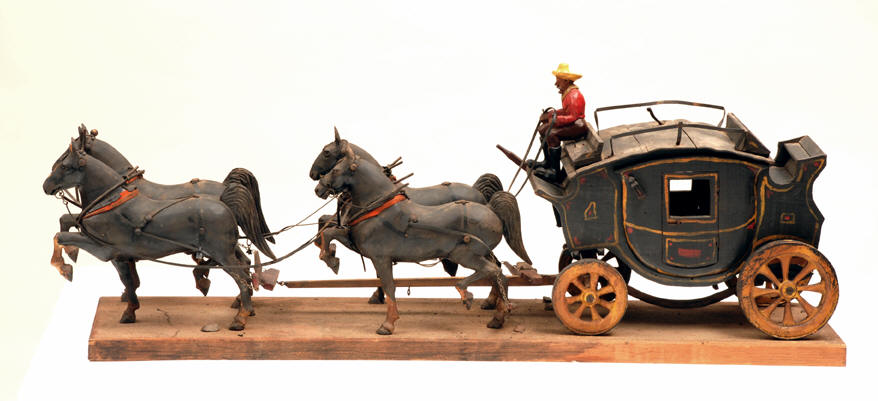 Amer. scene, signed l.l. "A. Andrews"; Toy miniature, E.L. Hersey (part of collection);
Exceptional folk art carved stagecoach, 14" h, 39" l
C.H. Gifford, Fairhaven, Poverty Point, 8 3/4" x 14" ; F. Weber Cape Cod Scene 16" x 20" C.H. Gifford w/c 9 3/4" X 13 3/4"
---
Shaker Auction 2009
Saturday, October 3 at 12 Noon
Fruitlands Museum, Harvard, MA
Over 300 lots of Shaker Antique Furniture and Accessories
Color Shaker Catalog in print $30 (inc. price key)
Our Online Catalog Absentee Bid Form
Previews: Thurs. 2-6, Fri. 11-5, Sat. 9:30-11:30 am
Free lecture: Oct. 2 Fri. 5:00 pm - Speaker: Mike Volmar, Curator -
The lecture will present an overview on the history of the Harvard and Shirley Shaker villages including focus on Shaker industries, spiritual beliefs and practices and membership trends.
Oct. 2 Fri. 6:00 pm Shaker Dinner $50 Recipes from Shaker Your Plate by Sister Frances Carr
Oct. 3 Saturday evening dinner 6:30pm: Lobster Bake & Dancing
Rare and Important Trestle Table
Cherry, original dark red painted finish, New Lebanon, NY, c.1830-1840, this small dining table was used by the Elders or Eldresses of church family, 27" h, 65" l, 35"w. it is one of two trestle tables of this size known to be in private collections; provenance: Charles and Helen Upton collection.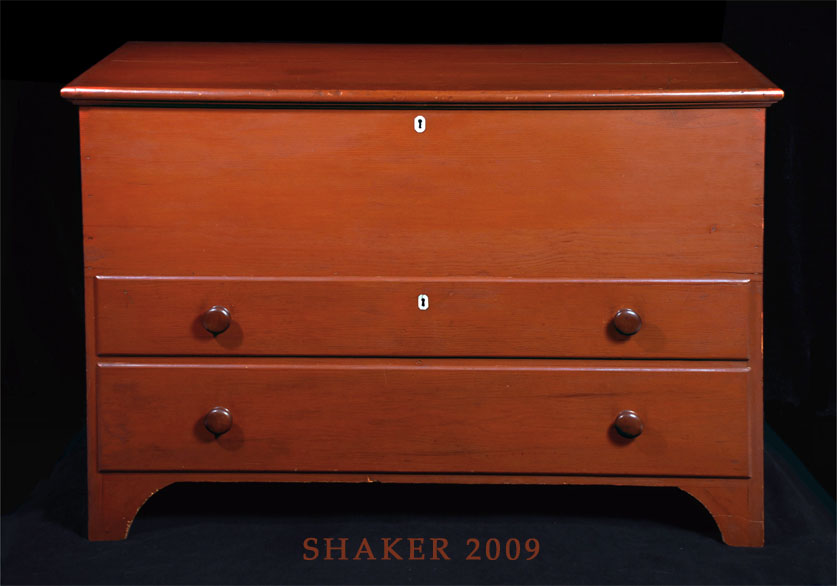 An exceptional & diversified group of Shaker antiques
Click photo for more Shaker Auction highlights
---
Past Winter Americana Auction
February 7, 2009 at 11am
Dedham Holiday Inn, Dedham, MA
To view, click > Online Catalog with prices
Lot 10. Important C. H. Gifford, "78 ( 12" x 20"), fresh out of a house - untouched condition $65,520.00

Lot.20. Presentation sword presented to Major General N.P. Banks, Metropolitan Fair, NY, 1864 $53,820.00

http://www.artfact.com/auction-catalog/winter-americana-auction-944wo7k9ol
To view top auction results click here
To view pre-auction info follow this link
email us to be on our list wha@willishenry.com
Quality consignments accepted
---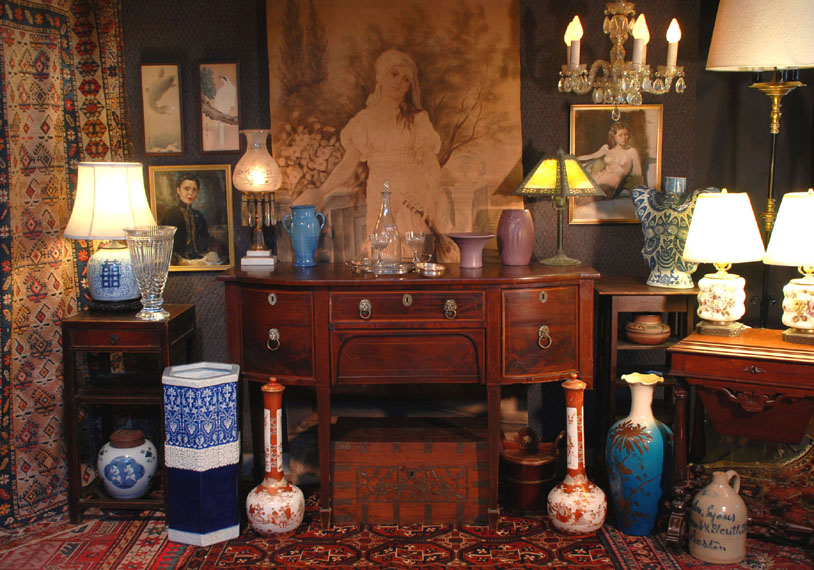 ANTIQUES IN THE FALL AUCTION
Saturday, September 27, 2008
406 High St. Pembroke, MA
www.willishenry.com
FURNITURE: Period: Hepplewhite and Empire bureaus, Early beds, 19th c. mahogany & maple drop leaf dining tables, set of 19th c. dec. chairs, very early European decorated bridal chest, 19th c. painted accountant's desk, tip-top candlestands, card table, 2 drw. light tables, cupboards, cradle, Eng. mahog. Sideboard with inlay (as is), 18th c.Tavern table and ladderback side chairs, 19th c. shaped hanging shelves, dovetailed desk box, early chests inc. bright blue one, armchairs. Victorian: Walnut sewing table with orig. Boston label, "Geo. W. Wear & Co.", marble top bureaus(2), chairs, oak tea cart, etc. Arts & Crafts: Hall tree, music stand, chairs, andirons, etc. 18th & 19th c. Asian Furn.: Chinese tables, altar stands, benches, Bridal chests, cabinets, 19th c. Anglo/Indo travel chest with interior. Custom: Mahog. Secretary with glass top, QA style dining table, 6 matching chairs, mahog. serving table, Governor Winthrop desk on bandy legs, pr. of Custom mahog. Martha Washington armchairs.
ACCESSORIES: Country period: 19th c. Hingham signed firkins, painted pantry boxes, blue dec. crocks & jugs, child's
blue sled, flax wheel, exceptional sailboat model of "Fascination" Ipswich, MA, ships in bottles, Colonial style animal cage, salesman sample stove, tin wind-up toys, mirrors, pewter, children's books inc. B. Potter, CH Cady, T. Burgess, etc.
Textiles: Hooked rugs, quilts. Paintings: many oil portraits, 18th c. style Euro lady, nudes, as well as signed landscapes
and 19th c. oil landscapes, Madame Chiang Kai-shek from life. Coll. of lamps and lighting: many Victorian inc. pr.
of bronze cherub candlesticks, early iron bronze stand for hanging fluid lamps, hand-painted shades, slag glass lamp,
cut glass candlesticks, candlestick lamps, early lanterns, etc. Fine glass & china: Cut, Waterford, German Porcelain:
Lg. early dinner sets, Lg. collection of blue and white china inc. Flow Blue, Staffordshire, Belleek tea set. Pottery:
SEG vase, German steins, old Asian pottery and porcelain. Clocks: mantle, school house & more. Jewelry: Costume,
14 & 18K gold. Lg. Sterling coll.: inc 3 flatware sets, serving dishes, salt & peppers, muffineer, candlesticks, Estate
Oriental rugs.
---
SUMMER ANTIQUES AUCTION
Saturday, July 19, 2008 at 11 am
406 High St., Pembroke, MA
Many fine antiques drawn from estates all over the country including over 30 oils, watercolors prin bronzes, important American clocks, rare congressional desk, signed Tiffany vase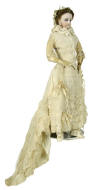 Early Fernand Goutier French fashion doll, marked "5"
Many Dolls and Doll houses (very interesting), toy or doll furniture labeled Loring Cushing, Hingham & Hingham Agricultural Society dishes, samplers, and more to come.
See other paintings below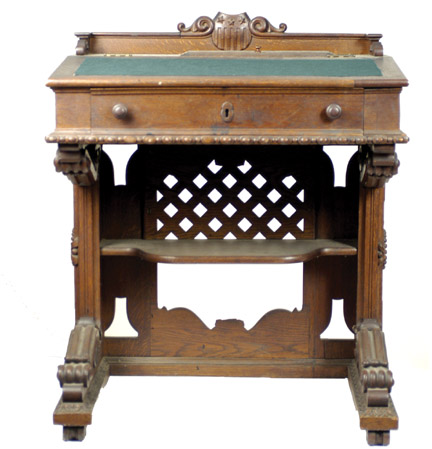 An Important carved Desk made for the
chambers of the House of Representatives in 1856,
John Covode (1808-1870) of Westmoreland County, PA,
served 1855-1863, a confidant of President Lincoln during the Civil War
Signed "Aaron Willard, Boston" banjo clock; Early 19th c. American Tall clock
in the original red painted finish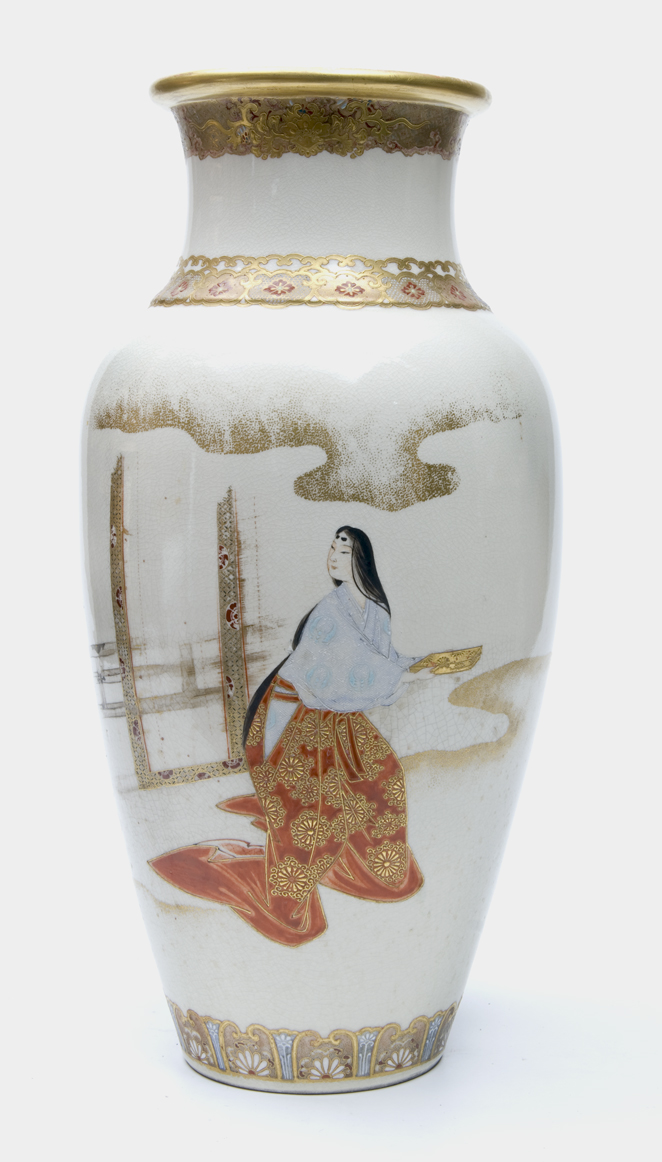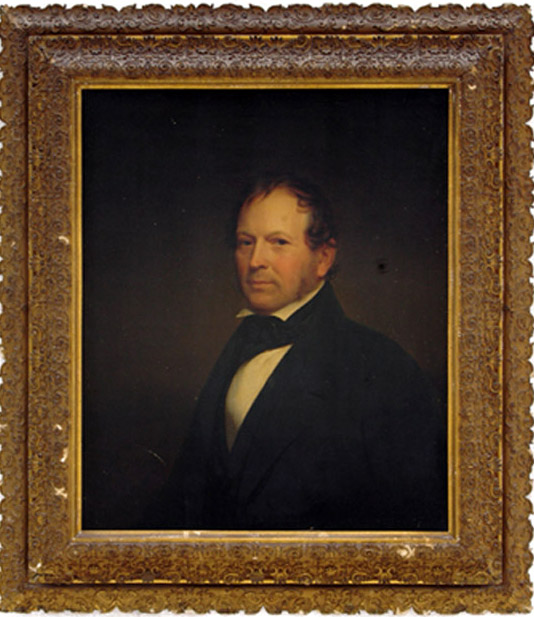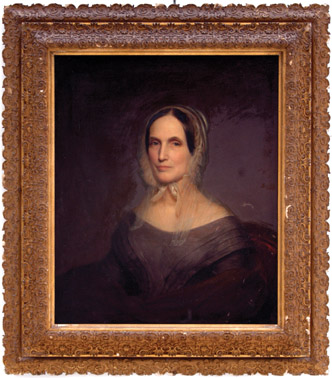 Andrew & Anna Robeson, family portraits from New Bedford, MA
prominent merchants whose home is now an Historical site
attributed to William Allen Wall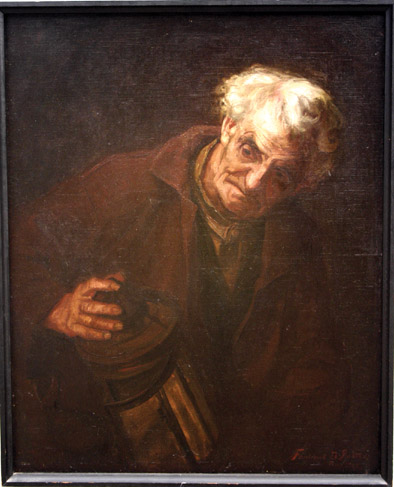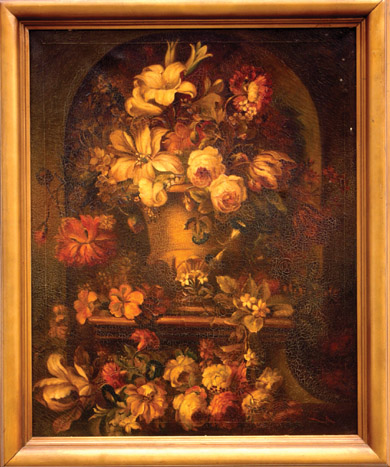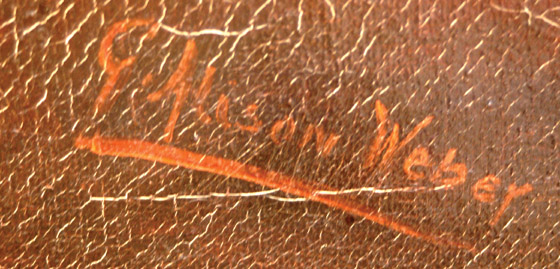 Oil on canvas, signed R. Lehmann Jan. 1864, 30 X 32"; Portrait of Joseph Jefferson
(famous actor- depicting Rip Van Winkle, signed Frederick D. Sutton, Paris, 1908; Still life signed lower right G. Allison Weber 42" x34"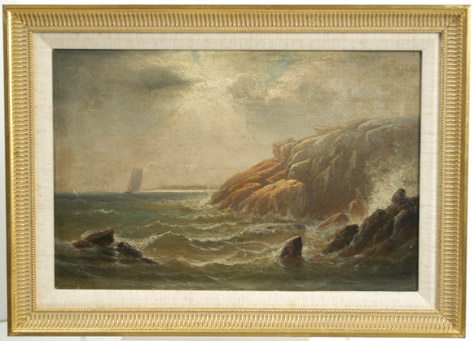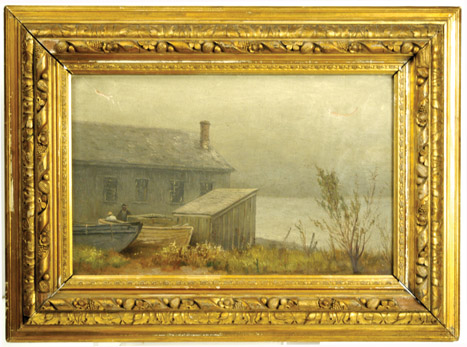 Three oils on canvas by C.H. Gifford, 1878,1878,1875 respectively
Oil on canvas,(center) signed "C.H. Gifford, Great Flat Rock, Marblehead Neck, MA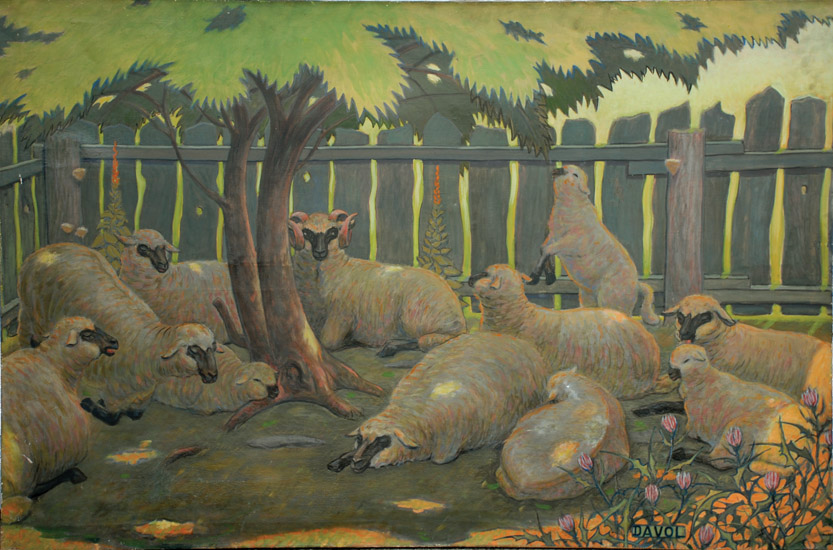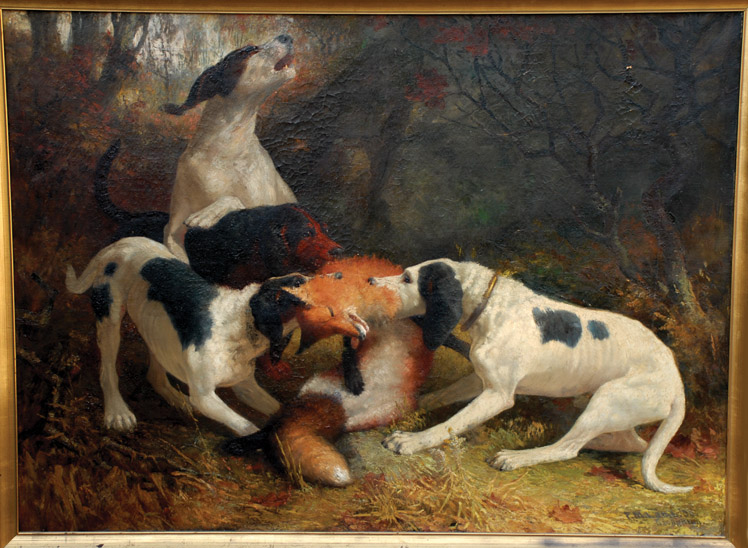 Signed lower right DAVOL,(Joseph Benjamin Davol 1863-1923) , 4'5" x 6'6"; The end of the Trail", signed "F.M. Lamb '90, Stoughton", 4'5" x 6'6"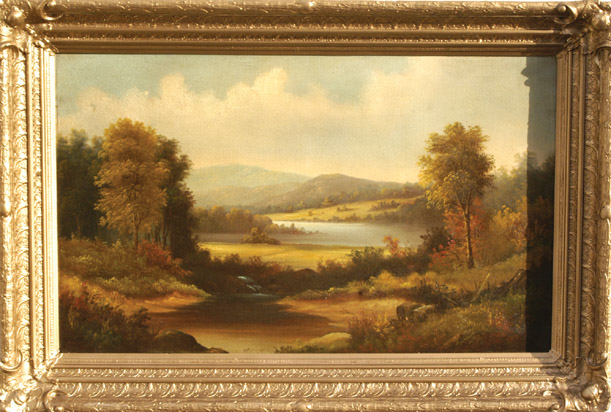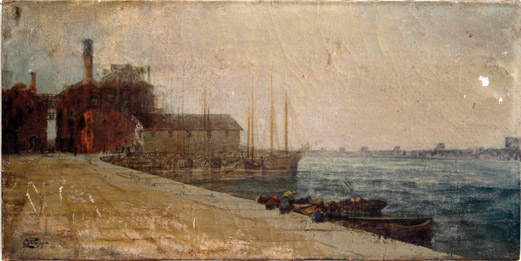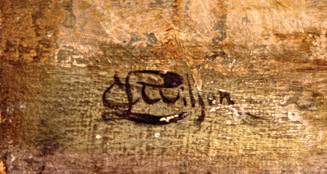 Hudson River school; Wharf scene (9" x18")
---
Past AMERICANA - FOLK ART AUCTION
Saturday, April 19, 2008 at 11 AM
Dedham Holiday Inn, Dedham, MA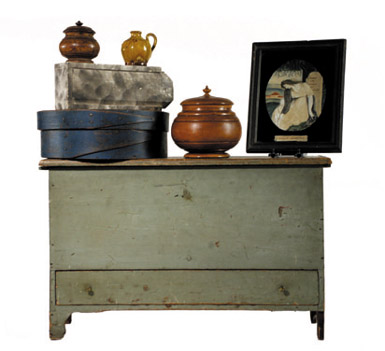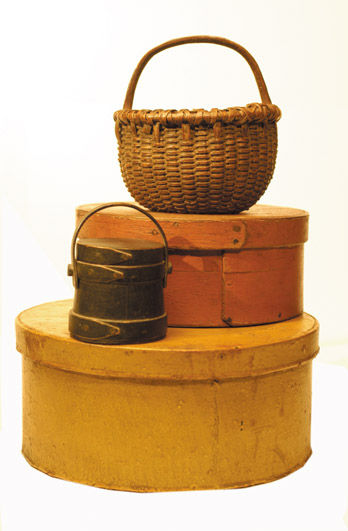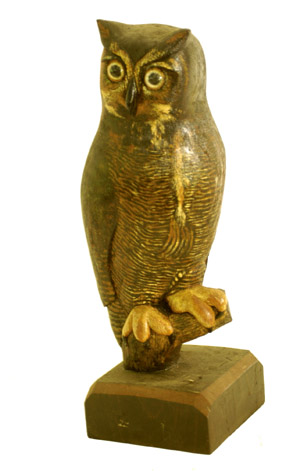 Lot 95. Child's blanket chest $3627.00 Lot 56. Miniature C. H., Hingham, Ma. firkin $8892 Lot 9. Owl carved by R.Bernier $1170.00
Scroll down to see more photos or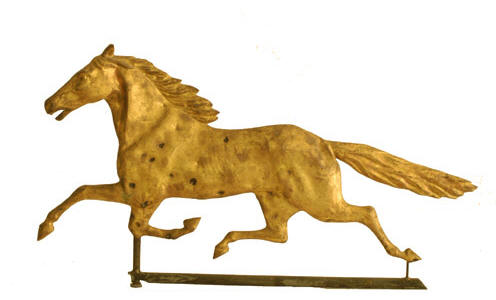 Lot 53. $1404.00

Click here: Catalog with photos & prices

Folk carvings from the hand of the late Rosario Bernier, formerly of Middleboro, Mass.: Abe Lincoln, Native Americans, cowpokes, animals
, 25 songbirds, snakes, decoys including geese, fish, gulls, swan, heron, flying mallard, "A wonderful and sometime humorous collection". Folk
Art Adam & Eve pottery tiles from a Duxbury artist, carved wood Adam & Eves "Jose Mondragon, Chimayo, N.M." and "George Lopez,
Cordova, N.M.", Noah's Ark by "Luis Tapia", carvings by "Unto Jarvi" of Kentucky. Rooster & Chicken Collection inc. cast iron targets, well
weights, door stop, still bank, wood toys, pottery and barn decorations, carvings from Africa, New Guinea, Australia, Haitian paintings, 18th &
19th c. Santos carvings, Hopi Kachinas, Pueblo pottery, Navajo rugs (Am. flag), David Alvarez and Alonzo Jimenez of Santa Fe, NM.

Americana including child's 19th c. 1-drawer blanket chest in orig. green; orig. 19th c. stenciled Mammy's Bench; wonderful boat model of a
19th c. Nantucket Whaling Dory with whale; carved ivory canes; early hanging pipe box with pipes; carved 19th c. sailor's ditty box with
ship; miniature blanket chest (1866 history); miniature Hingham firkin in green "CH"; rare 19th c. adjustable candlestand; 18th c. rockers;
Shaker style 19th c. orig. blue painted spice chest; 19th c. horse weathervane; Folk portraits: 1820-30 of young lady with puffy sleeves,
others; hooked rugs (scenic) & early penny mats; 19th c. Spongeware tea set; coverlets; Amish quilts (diamond in the square), children's,
1930 examples; Peaseware; Trade signs; Folky shelves; toys (cast iron); games; game boards; Popeye; cartoons (Sluggo & Nancy); Hopalong
Cassidy collection; tin train; great advertising collection – "Kodak"; soda fountain Orangeade dispenser; "Coffee" General Store containers;
collection of German candy containers, pumpkin heads, rooster, rabbits, ducks, nodders, country bumpkin, etc.; Basket collection inc.
early miniature, "Prison Baskets", etc.; early Hessian andirons; 19th c. Spring watercolor; sampler collection (Mrs. Parsons school);
Treenware; 6' standing & painted "Uncle Sam"; 18th c. tavern table, much more.

Directions: Take Exit 15A off Rt. 128 at Rt. 1. Info: 781-834-7774. See our website for full catalog. We accept absentee and phone
bidding. 17% Buyer's Premium. MC/Visa. MA License #294.

Call: 781-834-7774 email: wha@willishenry.com

Karel & Willis Henry, 22 Main St., Marshfield, MA 02050

Future Consignments Accepted

Over 50 lots of unique folk carvings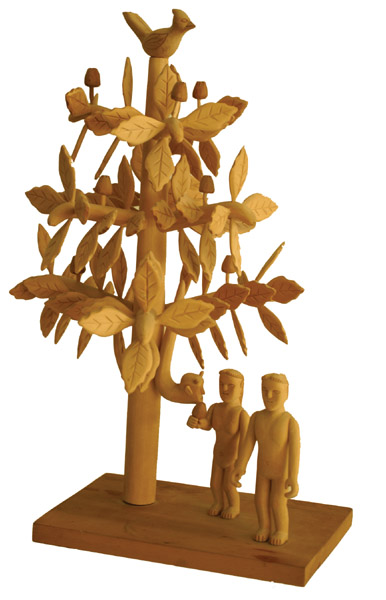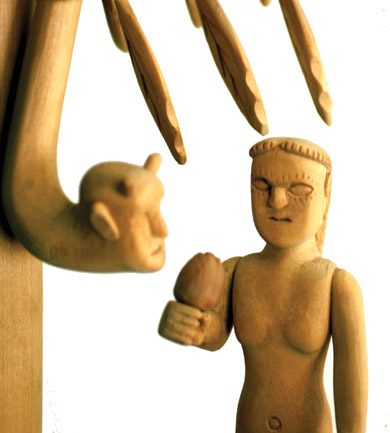 Lot 62$936.00
Some 19th c. carvings, examples below: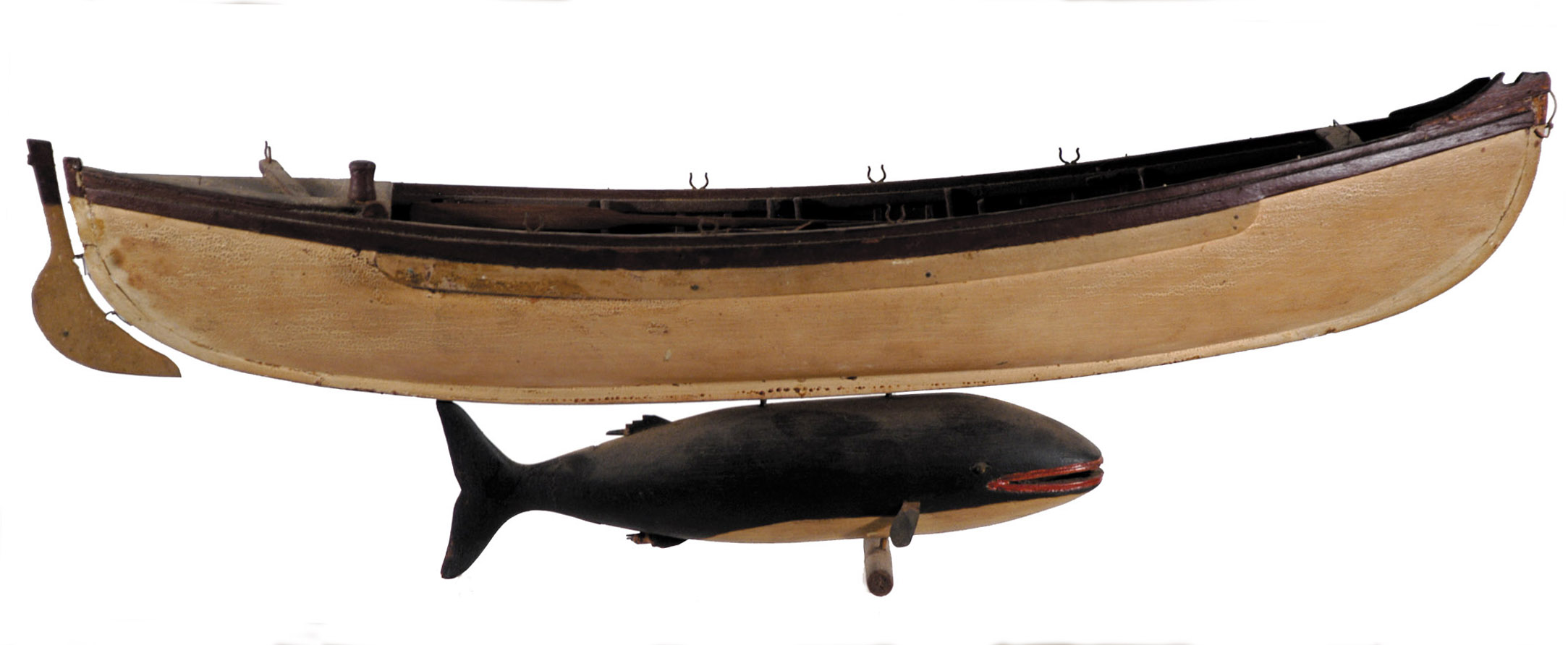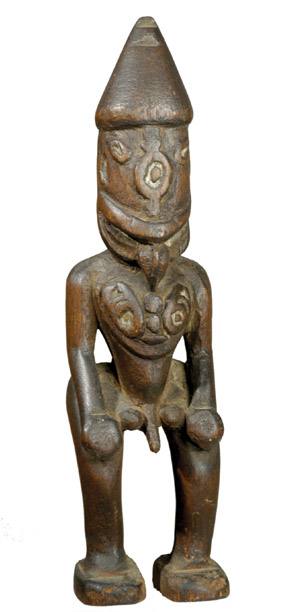 Lot 138. $9067.50
Lot 17. Nantucket whaling dory being given a "Nantucket sleigh ride"
in the original paint with old patina $4680.00
more 19th c. FOLK ART, AMISH QUILTS, AMERICANA, REDWARE, WOODENWARE, ETC.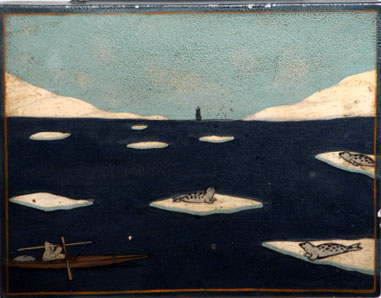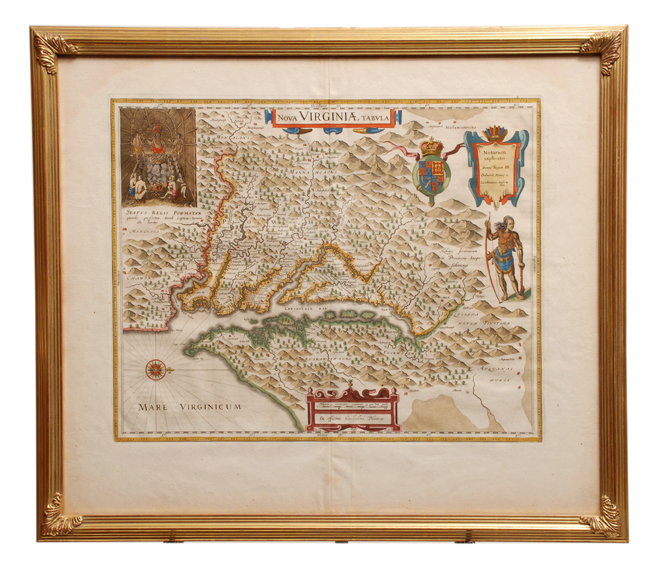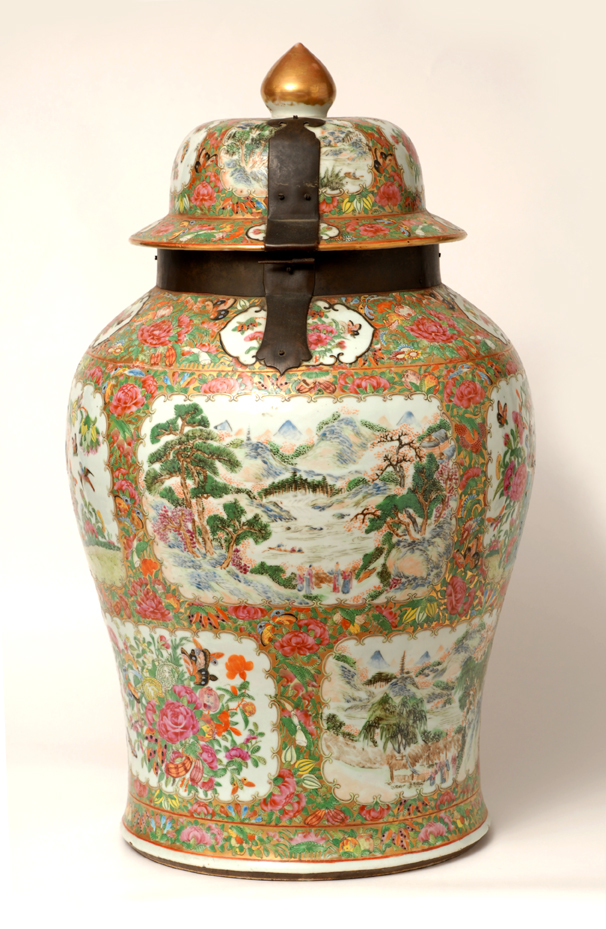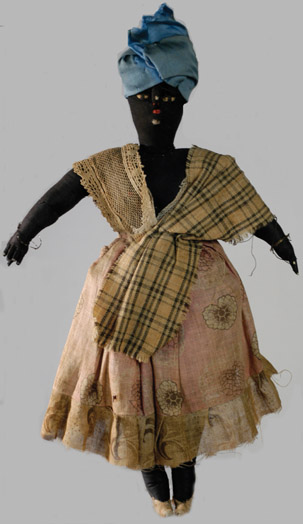 ---
Winter Antiques Show to see the Shaker Museum and Library Exhibition
An Eye Towards Perfection - to view people and exhibit click here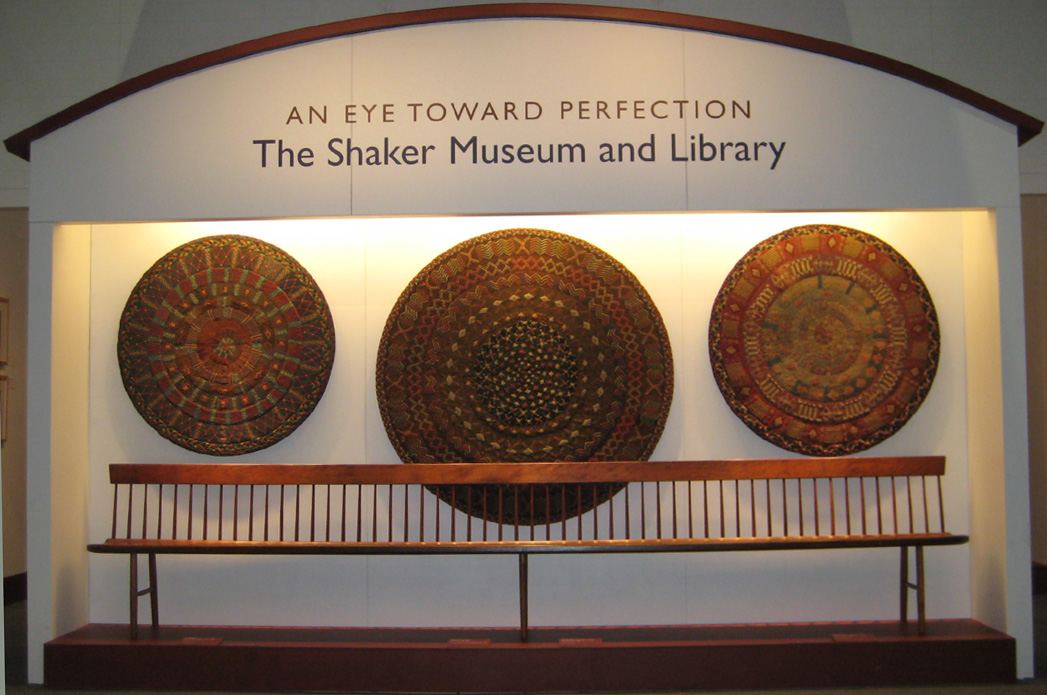 ---
SHAKER ANTIQUES AUCTION
Sunday, October 14, 2007 @ 12 Noon
Preview: Sat. 11-5Pm, Sun. 9:30-Noon
Berkshire Crowne Plaza Hotel, Pittsfield, MA
Printed color catalogs can be mailed for $28
Please do not fax bids to 781-826-3520 at this time - call the hotel
413-299-2000 and ask for Willis Henry Auctions, Inc.
781-834-7774 - wha@willishenry.com
---
PAST
COUNTRY AMERICANA AUCTION
Saturday, November 25, 2006 at 6:30 pm
Royal Plaza Hotel
Marlborough, MA
Directions: From Rte. 495, North or South,
take Exit 24B onto Rte.24 West, Royal Plaza is 1 mile on the right.
1-508-460-0700 Hotel front desk (Ask for auction room)
Preview: Sat. 10 am-6:30 pm Preview Ad
Please do not fax left bids to office at this time.
Call hotel for auction or try emailing after noon today or email at wha@willishenry.com
Office: 781-834-7774
This auction will be held in conjunction with Nan Gurley's Thanksgiving Sunday Antiques Show at the Royal
Trade Center. Come and spend Saturday night at our auction in Marlborough& attend the show the next day.
Our Country Auction offers Early American Antiques: Furniture & Accessories in original paint & finishes.
This collection was formed by an avid New England country collector within the past 25 years, as well as
additions of other fine Americana gathered from estates across the country.
---
ANTIQUES ESTATES AUCTION
Sunday, October 1, 2006 at 11:00 am
406 High St., Pembroke, MA
Preview: Sat., 12-5 pm; Sun., 9-11am
In case of severe storm
call 781-834-7774 for postponement date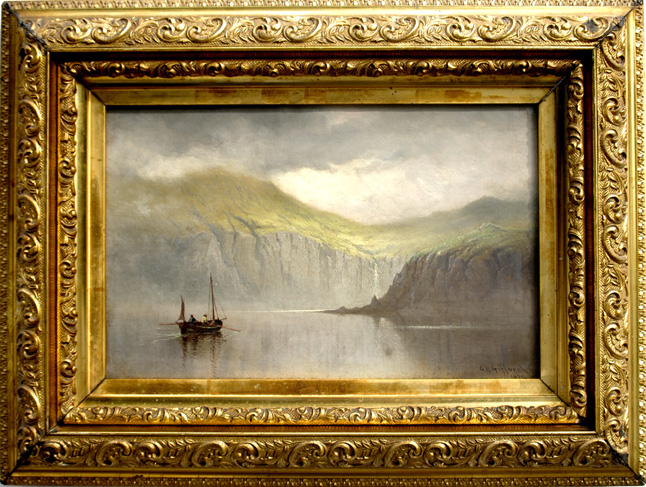 Lot. 66. Oil on canvas, C.H. Gifford, 1875 sold for $18,400 including 15% buyer's premium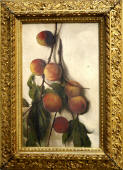 Lot 67. O/C signed C.H.Gifford sold for $13,800 with buyer's premium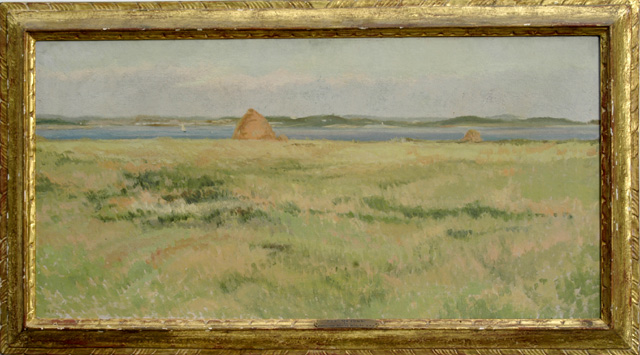 Lot 72 O/C, signed C. M. Wright, "Sea Meadow" (20" x 40").
sold for $2,875 with buyer's premium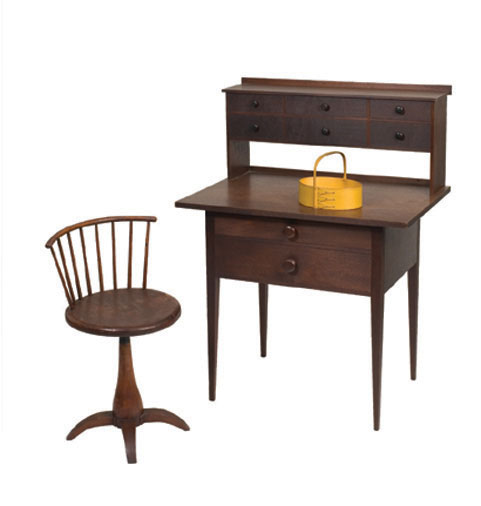 SHAKER AUCTION 2006
SUN., JULY 30, 2006 @ 12:00 NOON
CROWNE PLAZA HOTEL, PITTSFIELD, MA<
Prev.: Fri. 4-7pm, Sat. 11-5pm. Sun.9:30-Noon
Color catalogs available for $24
Willis Henry Auctions, Inc establishes new world record prices for Shaker!
Lot. 35 Orren Haskins workstand brought $491,400
Setting the Auction record for the highest piece of
shaker furniture
to have been sold and Lot 81 the chrome yellow carrier
also set a record
for an oval box or carrier at $105,300.
The Revolver chair lot lot 36 brought a respectable amount
of $10,530.
Click online catalog for viewing. (prices are posted )
.
---
Past Americana Auction
Sunday, February 26, 2006 at 11 am
Previews: Sat. 3-7 pm & Sun. 9-11 am
Dedham Holiday Inn, Dedham, Ma.
Call us at 781-834-7774 or to consign, send photos to
22 Main St. Marshfield, MA 02050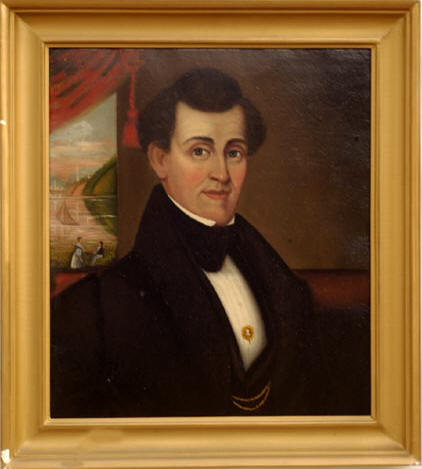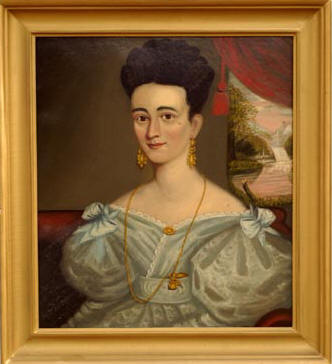 Lot 1
More Info and Pictures ~ View Catalog with pictures & prices
Furniture and accessories including Early two door cupboard in original blue paint, New England blanket chests, Q.A tea & dropleaf tables,
Tavern tables, Sheraton sofa, assorted fancy & country light stands, tall post canopy bed and other posted beds, MW armchair,
18th c. side & children's chairs, sets of 19th c. side chairs inc. Hitchcock pillowbacks, fall front desk, Hepplewhite drop leaf tables,
NE country pine secretary, apothecary chests, Pair of wonderful early 19th c. portraits and other country paintings, still lifes,
landscapes, silhouettes, many accessories including painted wall boxes, chopping bowls, stone and red ware, cast and wrought iron,
collection of banks, firkins, much more. This will be a cataloged auction, printed and on the website for bidding convenience.
Oct. 29, 2005 at 7:30 pm ~
Boston, MA at the Hilton Boston Back Bay Hotel
Autographs & Documents Auction
Session One - Session Two
Use above links for catalogs with prices.
Jefferson , Warren signatures and documents, etc. ~ Maria Callas, Marilyn Monroe, etc.
Online catalogs with photos & prices realized
are available by clicking above links.
For more info concerning this auction of
American Historic Signatures and Documents & Celebrity Memorabilia and Autographed Photos
Click above for auction background & provenance.
For more information, call 781-834-7774 or
email wha@willishenry.com
Karel & Willis Henry, 22 Main St., Marshfield, MA, 02050
18th c shoe foot hutch table $11,000

Past Painting of Wm/ Merritt Chase
$264,000
Past Auctions
Early Antiques
AMERICANA AUCTION
Sunday, May 29, 2005 at 11:00 am
Preview: Fri. 4-7pm; Sat. 10am-3pm; Sun. 9-11am
406 High St., Pembroke, Mass.
Directions: From Boston, Rt. 3 S, Exit 13, S on Rt. 53 for 6 miles, turn right at Hackett's Restaurant, left on High St., 1/3 mi. on left. Parking in the field.

See our Catalog · Text-Only version
UNDER TENTS * CHAIRS * CATERED
Auction of 18th/19th c. furniture and accessories gathered from estates and collections from Ohio, New Mexico, New York, Rhode Island, Massachusetts including a MA card table, slant lid desk, tall chest, cupboards, dry sink, etc., also samplers, checkerboards, prints, nautical paintings, C.H. Gifford oil paintings, portraits attrib. to Wm. Matthew Prior, Ruth Henshaw Bascom, Outsider Art – Bill Traylor, Moset, etc. watercolors, porcelain plaques KPM, Rose Medallion, Imari, Canton, ironstone, sterling silver, carpet balls, reverse glass mirror, old ship models, fine early Caucasian & Persian Oriental rugs, and Oriental furnishings & decorations, much more.
Call (781) 834-7774 for more info.
Lot 36: 19th c. portraits attrib. to Wm Mathew Prior
(out of a wonderful antique home)
See our Catalog with prices